The perfect wine is simply the one that manages to make us forget everything else.
Difficult to do more with such a glorious past.
And yet, when I found myself alone at the helm of the company, I had a very strong awareness:
"It was not necessary to do more, but I could have done better".

I started from two cardinal principles: the first is that the consumer's taste is sovereign; the second is that a bottle of wine without an idea behind it is simply a drink.

Beyond the provocation, if you reflect for a moment, any wine, from the most awarded to the least known, is not simply the sum of its components: what really distinguishes it is the idea of the winemaker in producing it, together with the love and the passion for their land.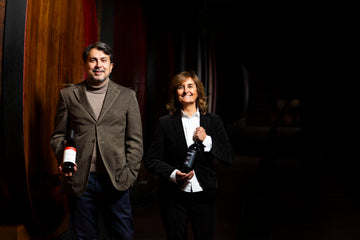 I therefore found myself at a crossroads between tradition and innovation. I had to choose which path to take for my company.

To be honest with you, there wasn't much to think about; with a similar history and past, my personal and corporate identity is intensely linked to tradition.

The challenges of the new millennium, however, inevitably put you in a position where questioning is a must.

Trust me when I tell you it wasn't easy at all; the road was traced but that didn't mean I wanted to make obvious choices.
For this reason, instead of making revolutionary choices, I preferred to trace a path marked by the evolution of the corporate identity in respect of the past and history but which was at the same time contemporary and suitable for facing current challenges.

For this reason, as a generalist wine producer, I decided to become a specialist in Rosso Piceno Superiore, the most representative denomination of my land and at the same time to create a product that could be tasted with the least possible risk on your part through our promotions.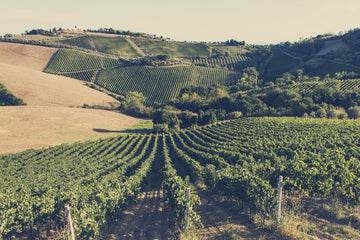 Why?
We want to make Rosso Piceno Superiore known to as many people as possible, and in doing so we like to think we can help overturn many beliefs related to the world of wine, while respecting our deep roots.

Only time will tell if I was right, but I'm sure my father would have been proud of my choice.
Who we are
A love story for the territory that has guided us over time to become the reference for the Piceno wine world.
Rosso Piceno Superiore
Discover the best way to drink wine, buy directly from the producer, delivered at your home. Discover the promo dedicated to you!