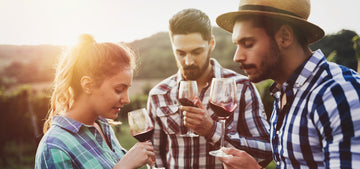 Discover the Rosso Piceno Superiore wine tasting tour directly in the cellar, where you can taste our interpretations of the most representative wine of the area.
In the style that distinguishes us, we won't impose boring tours studied in detail or overly elaborate technical explanations.
On the contrary, we will make every effort to make you have the lightest and most relaxing experience possible, offering you two glasses of our best wines, a platter of typical products and a walk among the vineyards and olive trees of our estate, breathing.