It all started with a visionary entrepreneur, in love with his land.
It is not possible to understand the current philosophy of the Villa Pigna Winery if we do not take a brief excursus on its history from its foundation to today.

This journey can only start from the figure of its founder, Costantino Rozzi, as well as my father.

Entrepreneur with a thousand facets, in his actions he has always been guided and inspired by the deep and unconditional love for his land; from roads to bridges, from hotels to restaurants, he has always valued that sense of belonging to the territory that he loved so much that he held the role of president of Ascoli Calcio for more than 30 years, leading the team to serve for several seasons in the Serie A championships and B.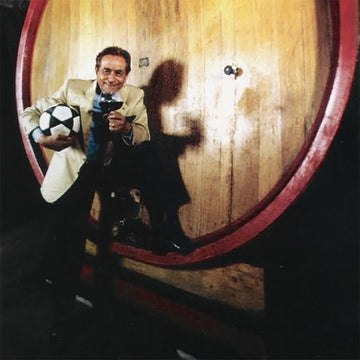 With such a personality, it was only a matter of time before love blossomed with viticulture as well; the purchase of the first vineyards dates back to 1968.
Ambitious spirit and always looking for new challenges, he immediately understands that to "conquer the world" with the Piceno red, the vineyards alone are not enough; for this reason, in 1970 he built the cellar completely immersed and surrounded by vineyards, which extends for over 7000 square meters on two levels, one of which is underground, allowing for a room dedicated to the refinement of the wine, naturally air-conditioned at a constant temperature both winter and summer.
The Piceno in the world: the challenges for the future.
The success of the Villa Pigna winery is unstoppable in the last decades of the last century, representing the avant-garde of the Piceno wine movement with its wines marketed and tasted all over the world. Production reaches peaks of over 2 and a half million bottles a year with very high-end customers including the possibility of representing the Piceno even within Alitalia.
The company always remains in the hands of my family even after my father's death; less positive periods followed one another with great results in a context, that of the early 2000s, which greatly changed the world we live in and even more the world of wine, until at the beginning of 2020 with my son Giorgio, I decided to acquire the entire company from my family to face new challenges, exactly as my father would have liked.
Our philosophy
Find out how we decided to face the challenges of the new millennium by evolving our corporate identity.
Rosso Piceno Superiore
Discover the best way to drink wine, buy directly from the producer, delivered at your home. Discover the promo dedicated to you!